Comprar Chameleon
Comece a construir seu pacote de redes sociais agora mesmo!
Chameleon Script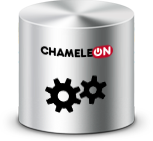 Chameleon Software + ALL templates + ALL mobile apps (iOS & Android) + 3DCity + 3DCity Mobile + Video Chat + Video Chat Mobile. You get all current and future templates and apps. This will not last long! Also script installation and technical support are included for free now.
Optional Items


1000 fake profiles. Men, women, all ages.
Número de domínios:
Ilimitado


We design a logo for your website.
Your order has been successfully paid!
Please register in your Member's Area using order number . Then submit a ticket with the subject "PACKAGE DOWNLOAD" and domain name in the body.
Close
Totalmente personalizável
Você pode alterar o conjunto de características que vai usar no seu site para torná-lo único. Você terá um website com as características que VOCÊ escolher.
Rápido e fácil
Você baixa em minutos após a compra e já pode instalar imediatamente. Se você quiser que instalemos, nós fazemos isso de graça dentro de 24 horas após a compra.