Comprar Chameleon
Comience a crear su paquete de redes sociales ahora mismo!
Chameleon Script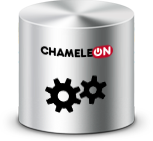 Chameleon Software + ALL templates + ALL mobile apps (iOS & Android) + 3DCity + 3DCity Mobile + Video Chat + Video Chat Mobile. You get all current and future templates and apps. This will not last long! Also script installation and technical support are included for free now.
Optional Items


1000 fake profiles. Men, women, all ages.
Número de Dominios:
Ilimitado


We design a logo for your website.
Your order has been successfully paid!
Please register in your Member's Area using order number . Then submit a ticket with the subject "PACKAGE DOWNLOAD" and domain name in the body.
Close
Totalmente personalizable
Se puede cambiar el conjunto de características que se van a usar en su sitio para crear un sitio web único. Usted tendrá una página web con todas las características que seleccione.
Rápido y fácil
Se puede descargar en minutos después de la compra e instalarlo inmediatamente. Si quiere que lo instalemos por usted, lo haremos en menos de 24 horas luego de la compra.