Acheter Chameleon
fabriquez votre propre réseau social dès aujourd'hui!
Chameleon Script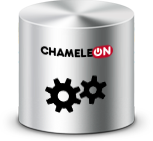 Chameleon Software + ALL templates + ALL mobile apps (iOS & Android) + 3DCity + 3DCity Mobile + Video Chat + Video Chat Mobile. You get all current and future templates and apps. This will not last long! Also script installation and technical support are included for free now.
Optional Items


1000 fake profiles. Men, women, all ages.
Nombre de domaines:
Illimité


We design a logo for your website.
Your order has been successfully paid!
Please register in your Member's Area using order number . Then submit a ticket with the subject "PACKAGE DOWNLOAD" and domain name in the body.
Close
100% personnalisable
Vous choisissez quels composants activer pour votre site, afin de le rendre unique. Vous aurez ainsi un site web dont les fonctionnalités sont celles que VOUS avez choisi.
Rapide et facile
Quelques minutes après votre commande, vous pouvez le télécharger et l'installer dans la foulée. Si vous le souhaitez, nous l'installons pour vous gratuitement dans les 24 heures qui suivent votre achat.