Professional features. 700.000 lines of code. 11 years in development.
please bear in mind that the templates differ in the features they have, check the corresponding demos or contact us
Template based software
If you want to change your website all you need to do is upload the new template to the folder "_frameworks" on your hosting. Immediately you will see the new template in the admin cp and will be able to choose it.


Powerful admin cp
As the administrator you can control all the features of your website, switch them on and off, ban users, check the contents they upload, receive payments from the users, edit templates, and a lot more.
Mobile devices support
If the website is visited on a phone, the script automatically redirects the user to the mobile version, ligher and faster to operate on a mobile phone. The mobile version has almost the same number of features as the "big" website.


3DCity Module
One of the favourite features of all the users is 3DCity which can be run in an ordinary browser. This is a perfect way of interacting for those who still have fear to see each other in person.
Professionally developed games
The users need something to be attracted by to your website. The studies show that games are the best way to get a user back online. Gaming makes people happy and helps to interact.


Smart Profile
Each member feels unique so we developed a special means of underlining the uniqueness, the Smart Profile. Here the user can draw, publish videos and music, change background colors, etc.
GEO social networking
Sometimes a user may want to show where he is now. In many online communities, it is as important to know where someone is as it is to know what their background or interests are.


100% open source
The script comes unencrypted, this means you can edit it as you wish and add features, or you can hire a freelancer to do it for you. The code is plain and simple PHP and any programmer can understand it. Only the license file is protected. Also the apps, 3DCity, and video/audio chats are not open source.
Payment integration
You can accept payments on the website, usually these are payments for memberships or services. The prices are set up by you in the admin cp, you can set any price to any payment plan.


Video chat and online phone integrated
You do not need to pay any monthly fees for this service, you have an unlimited access to the video and audio chat on your website. This feature is very important for those who need to speak not only typing letters.
Multi language support
There are about 50 languages already installed in the package, but you can also add your own languages, just translating the website phrase by phrase. It usually takes about 3 hours to translate it to your language.


Migration from other scripts possible
Very often our clients want to migrate their users to our software to try something new. It is absolutely possible and we usually help with this, if the customer can not do this himself.
Affiliate program included
If your website is a paid one, you can make your affiliates bring you customers and earn a commission.
Site usage statistics in admin cp
Templates 100% customizable
You can change images, colors, etc.
Social timeline
You can switch it off for a dating website.
General chat with customizable rooms
Private instant messaging
All features can be switched on and off
You can create your own set of features just turning features off and on.
Social network graph
It shows you the connections between you and your friends. View screenshot
Music uploading and playing
To-do lists
If your website is a social network or even an intranet, you can use this to create tasks.
Places section
Here restaurants, clubs, etc. are reviewed by users.


Code optimized for heavy traffic
PHP and MySQL have been optimized for millions of users.
3D Chat with customizable rooms
700.000 lines, 10 years in development
Basic and advanced searches
46635 cities in the database
Site can be free and paid
Free access for women or men possible
Free, Silver, Gold, Platinum memberships
Sorting by relevance and by rating
Profile, list, and gallery view
Plain editable PHP + MySQL
Custom backgroung uploading
Easy color scheme customization
Fields can be added and deleted
Profile completion percentage
Draggable windows in the profile
If Smart Profile is activated in the admin cp. View screenshot
Facebook login and registration
Automatic mobile version activation
Any page can be made the main page
Making features free and paid
Full registration and one step joining
MD5 for secure password storage
Disallowing from search engine indexing
Main page & home page different variants
Photos and text moderation
Users can choose language
Automatic language detection
Manual and automatic user approval
Users can be made always online
Countries and cities editable
Replying for a fake user in the admin cp
Each city has its coordinates
This allows the distance search without the need of ZIP codes which users usually find to complicated. They just enter their city and that is it. View screnshot
New themes added regularly
PayPal, 2CO, Chronopay, CCBill, Fortumo, Robokassa, MultiSafePay
Any payment system can be installed
Admin can assign a user as a moderator
One can change images on main page
Fully HTML5 video players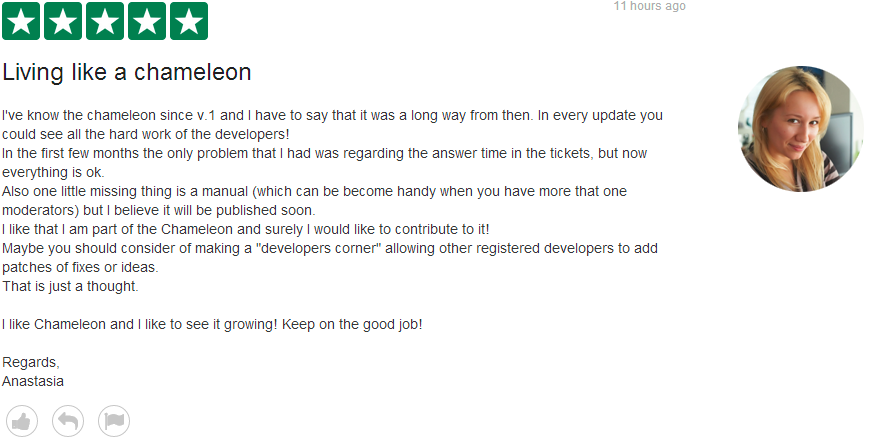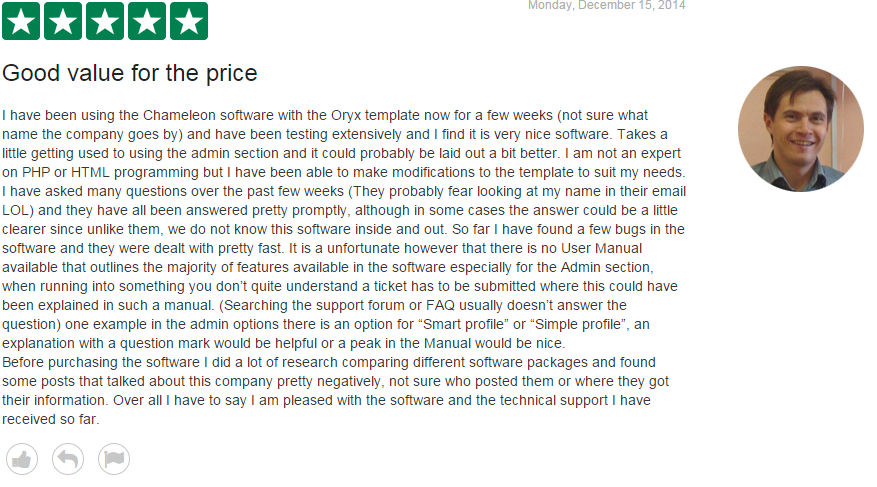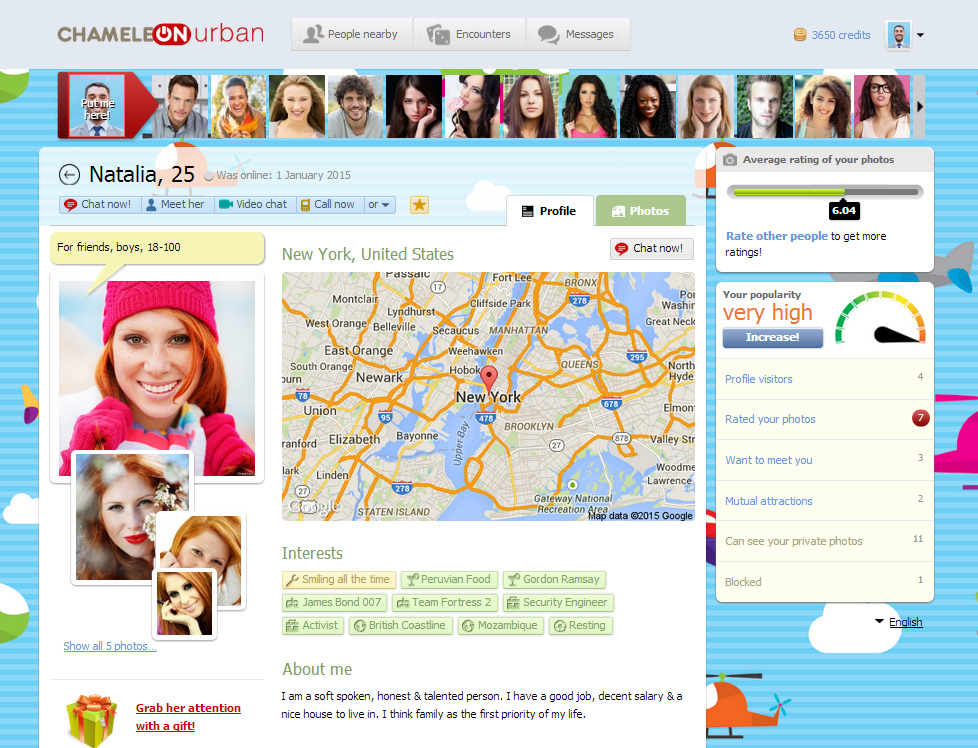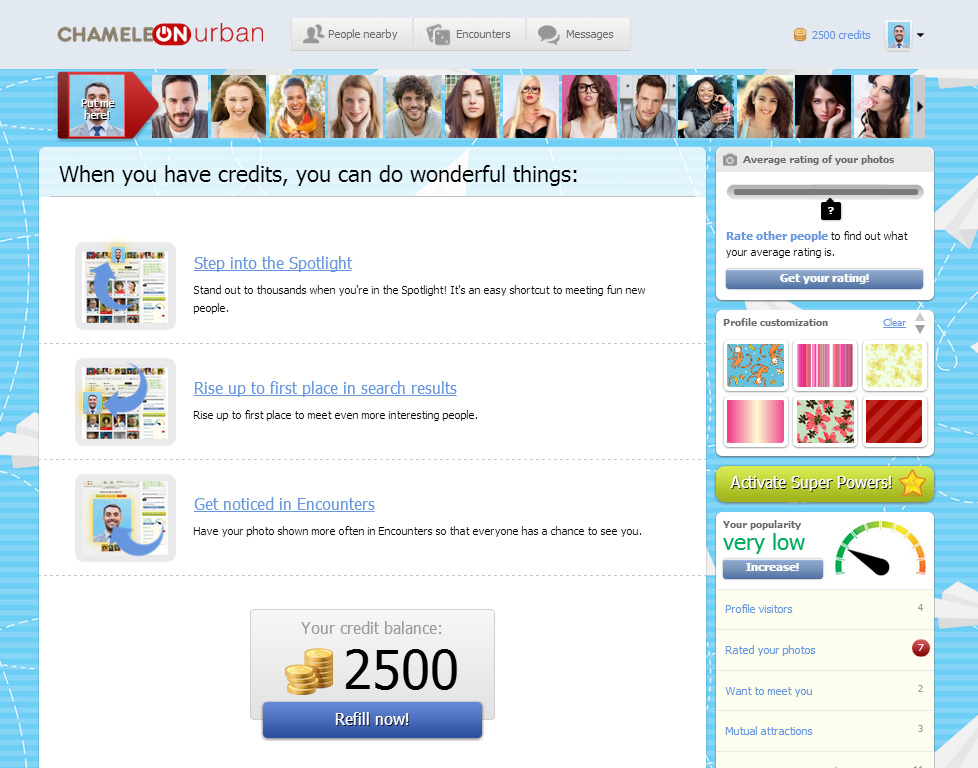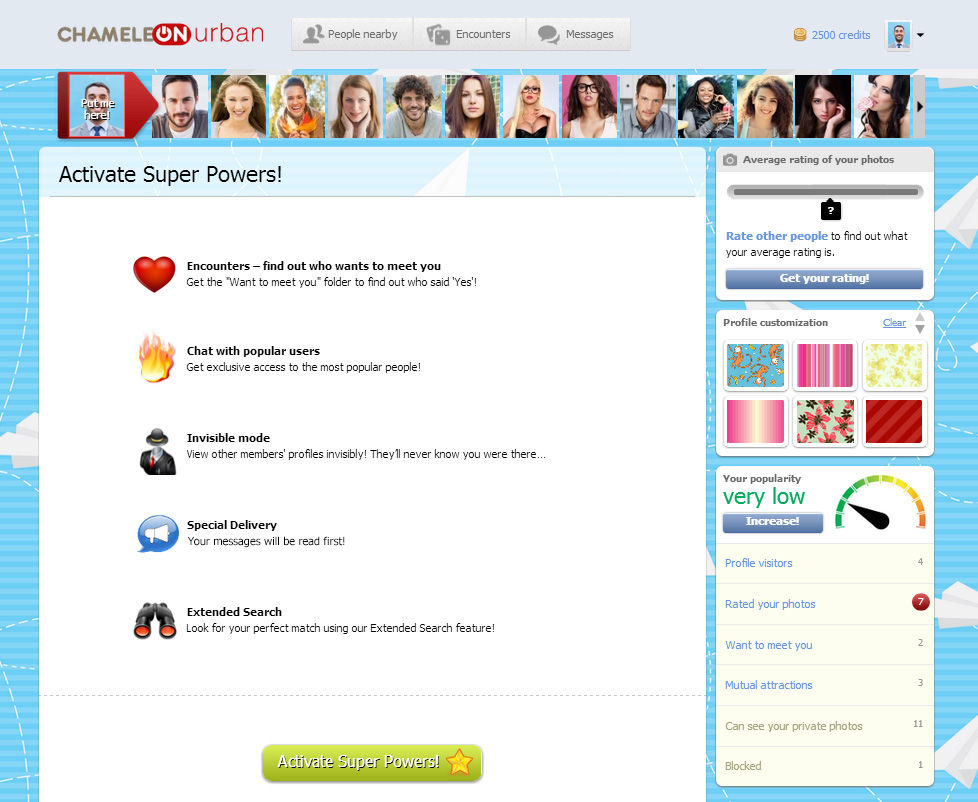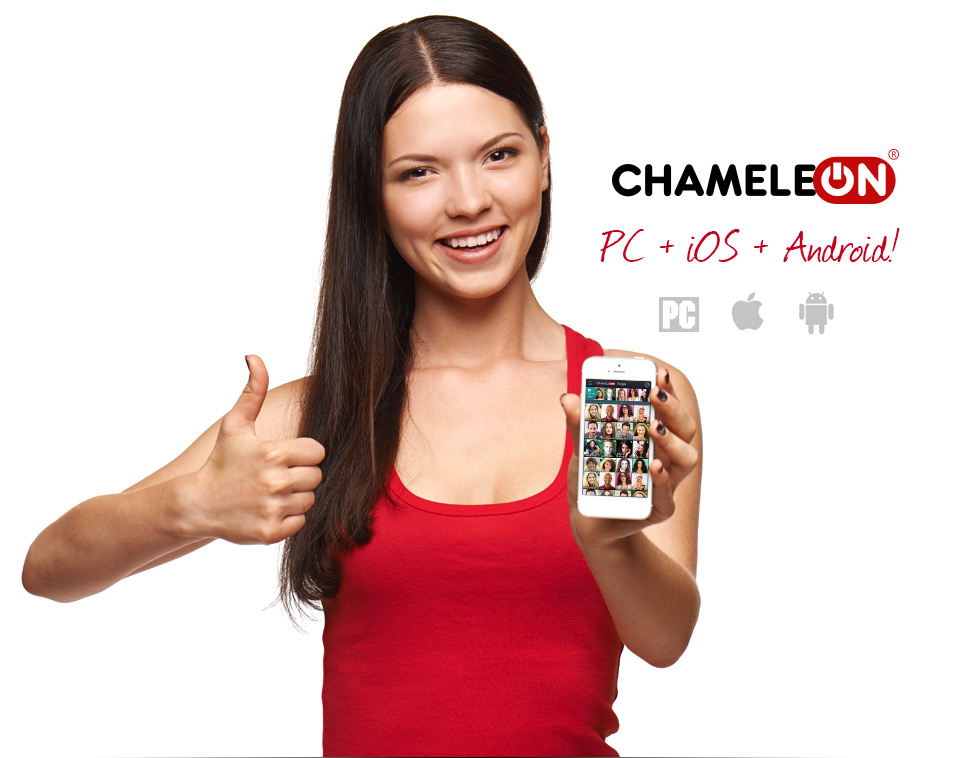 Paid Spotlight
Video Chat
GEO Location
People Search
Credit System
Interests
Gift System
Audio Chat
...and enjoy a lot of benefits! Which makes you earn even more $$$
Also your members can buy a monthly subsription...
Refilling is very easy and fast
...appearing more often in Encounters
...appearing higher in the search
...stepping into the Spotlight
And can spend their credits on...
Members have credits
Shared Interests
Turbo Background Change
Photo Rating System
Popularity System
Fully customizable
You can change the feature set you will use on your site to make a unique website. You will have a website with the features YOU choose.
Quick and easy
You download it within minutes after the purchase and can immediately install it. If you want us to install it we do it for free within 24 hours from the purchase.